2021 AGM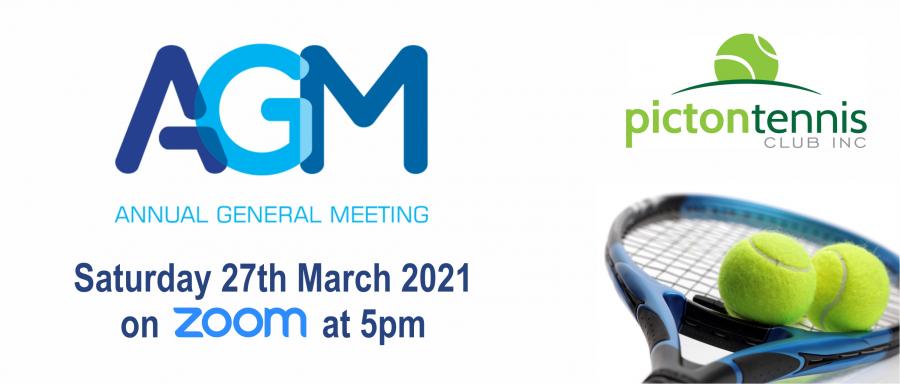 Notice is hereby given that the Annual General Meeting of the Picton Tennis Club Inc. will be held on Zoom.
On Saturday 27th March 2021 at 5pm.
Ordinary Business
To confirm the Minutes of the Annual General Meeting held by the Picton Tennis Club Inc. on Saturday 28th March 2020.
To receive from the committee reports on activities of the Club during the year.
To receive statements from the bookkeeper on Income and expenditure
Notice of Resolution #1 - Honorarium
Election of committee members

General Business
To transact any other business which may be brought forward before the meeting In conformity with the Rules of the Club.
Get involved!
Do you want to join the committee?
Nominations for committee members need to send to the secretary by Sat 13th March email admin@pictontennis.com.au.
Download your Nominations forms here.
Alison Radford
President/Secretary for Picton Tennis Club Inc.