7 synthetic grass, 2 hard courts + Ball Machine Hire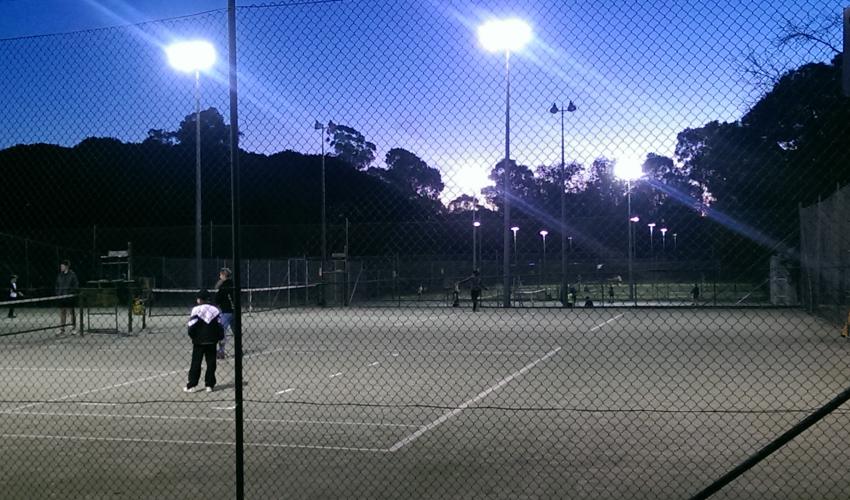 Courts are available for hire when not in use for club run competitions, tournaments or coaching programs.
Picton Tennis Club has 7 synthetic grass and 2 hard courts - all with floodlights.

Court hire is available at $12 per hour per court or $6 per hour for members - during the day.

If venue is unattended, SMS Alison on 0412 308 381 for access to court hire key.
Ideally, SMS and book a court at least 6hrs before you want to play or even the day before, to avoid disappointment.
BEFORE PLAYING YOU MUST GIVE US YOUR NAME AND CONTACT NUMBER (for track & trace)
As at 15th May 2020 due to COVID 19 - NO CASH PAYMENT ACCEPTED.
Payment by direct deposit - Banking details
Account name: Picton Tennis Club
BSB: 802 388
Account no: 1000 63980
Payment reference - player name

Gift Vouchers are also available to be used for court hire. Contact admin@pictontennis.com.au for more information.
Ball Machine Hire - UNAVAILABLE DUE TO COVID 19
You can also hire the club ball machine, contact us today.
$25 per hour - includes ball machine, tennis balls and court hire.
JOIN US TODAY! Adult membership, junior membership and family memberships are available. Wonderful benefits including half price court hire.
Click Me!
Evening competitions include Mixed, Men's Doubles, Ladies Doubles and Anytime Singles. Junior competitions for all standards
Click Me!
Juniors - Hot Shots Program, yellow ball, squad. Adult coaching, cardio tennis. Group, Shared and Private Lessons.
Click Me!